The rising trend of smaller homes in Mumbai
October 28, 2020
0 Comments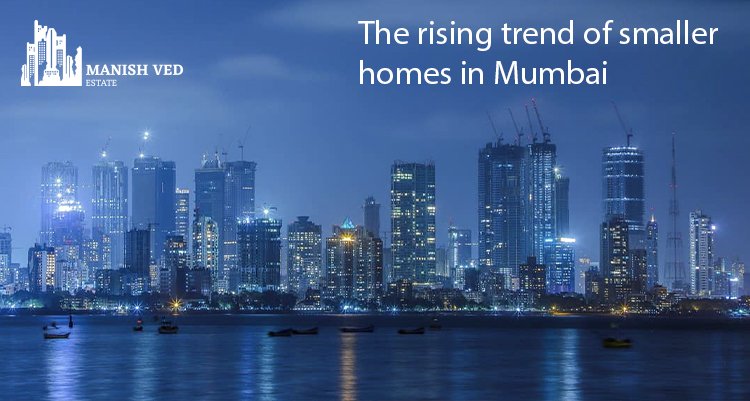 Mumbai is the city where everyone wants to live to build their career and grow, but finding a space in this city is nothing less than a struggle. From the affordability and space concern, Mumbai is a city with an exploding population rate, and finding a suitable and affordable place here is not that easy as it seems.
Due to space crunch in India's commerce city- Mumbai, the concept of 'Micro homes' is gaining popularity. There is a rising rent for 2 bhk flats in Borivali east, and housing is becoming expensive over the years. 
This makes buyers or tenants to look for the option for homes that are smaller in size but well within their budget. A smaller home is small in size, but cost-effective and easy to maintain.
Today, buyers and tenants want high-quality homes, without compromising on facilities, where they get all the lifestyle-centric services and good connectivity. In these small homes, these amenities are proven to be a luxury appeal, that comes with financial feasibility, location comfort, and meet their demands.
Check some more reasons to understand the worth of smaller homes in Mumbai.
Fulfil dream of Millennials
Mumbai being the city of dreams is an abode for many people, whether they are married, unmarried, professionals, strugglers, or entrepreneurs. To get an affordable flat on rent in Borivali east, is not an easy task, as the apartments in Mumbai are expensive to be afforded, due to their huge size. In such condition, young professionals prefer to compromise on the apartment size to live near their work and fit their pocket.
This has led the housing system in Mumbai to shrink its size as young buyers today prefer smaller homes closer to their workplace and pay a lesser amount compared to bigger apartments where rental demand is high.
Housing for all
The property development structure of apartments and flats in Mumbai is based on the Government's lowering the Goods and Services Tax (GST) on affordable homes. It enables us to complete the 'Housing for All' mission, where affordable housing aims to provide the house for everyone, even complements the ratio of household income versus home prices, and creates a balance in affordability.
Summing up
If you are ready to move ahead with smart home choices and want to have a 1 bhk flat in Borivali east then you must get in touch with Manish Ved Estate.
We are here to provide you the best of the property options so you can own dream home in Mumbai!