5 Reasons to buy an apartment in Andheri
November 3, 2020
0 Comments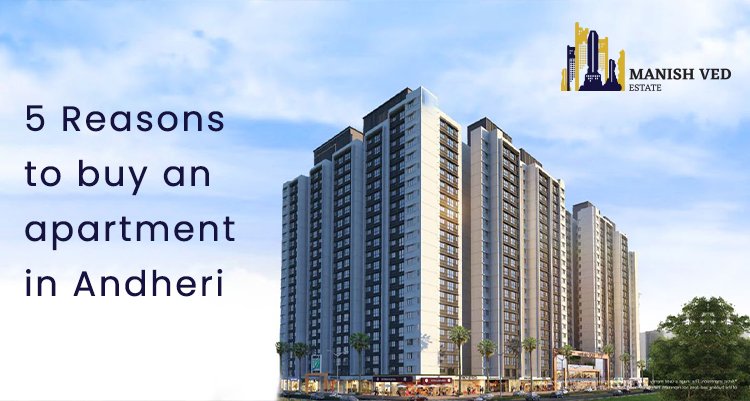 Ever visited Andheri in Mumbai? Ohhh, it is one of the god damn expensive cities of the world, where it is not easy to find an apartment. The property cost list is super high here, which is increasing every day. Thus many investors and property buyers are willing to come forward and buy properties in Mumbai to make advantageous investment decisions.
Here in this post, we have collected a few more reasons that make you grow weak on your knees to buy an apartment in Andheri.
Tourist attractions
Another fascinating reason is the massive number of tourist attractions in Andheri. You can easily roam around the different places such as Infinity mall, Vanchasiddhi temple, Mahakali caves, Andheri sports complex, etc. Also, there are several film studios, that give a lot of encouragement to the industrial success future.
Well connected with other parts
Andheri is not just the topmost suburb but also has its East and West parts well connected with other parts of the city through railways. Here residents need not run one corner to another to get the commuting facilities, but roads are very well connected within the city.
Quality of Life
Residents get all types of social amenities to live a happy and peaceful life in the Andheri area. You can enroll your kids in some good schools like St Xavier's High School, Sardar Patel College of Engineering, and get the best Medicare facilities in the 5-star hospitals like Seven Hills, Kokilaben Ambani Hospital. Also, the luxury hotels like The Leela, ITC Maratha, Hyatt & Courtyard, are your perfect gateway for weekend parties.
Transport facilities
This is also a reason people look forward to coming and invest in the Andheri area, as locals get multiple opportunities to travel to and fro without any issue through different means of transport.
Upcoming Infrastructure
The constant development in the infrastructure will bring large plots and recreational grounds, to make an improved structure.
Are you ready to buy an apartment in Andheri, but not sure where to start with?
If you have got a flat for sale in Andheri east or you want to buy an apartment in Andheri, then Manish Ved Estate is your trusted Real Estate Agent in Andheri.
We have many good property options in Andheri, letting you choose from eye-pleasing locations, greenery, easy access, better amenities, and other areas that make you drool over the property options, we have got to offer across Mumbai city.
To buy 1 and 2 bhk flat in Andheri East, just give us a call, and make your dream home come true.