What is Maharashtra self-redevelopment scheme?
November 19, 2020
0 Comments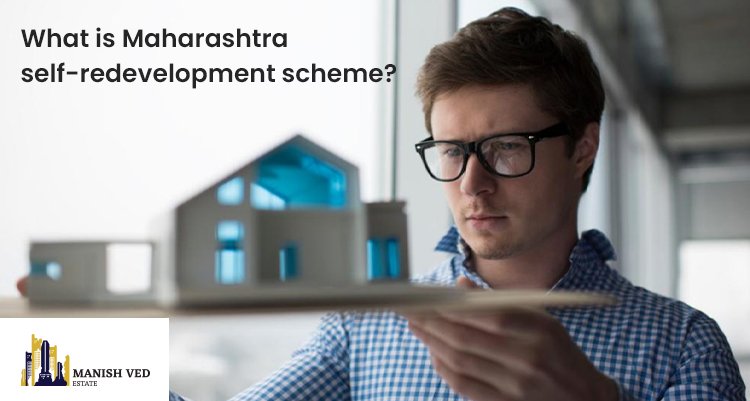 A self-redevelopment plan is a concept that lets residents take the responsibility of re-building the society instead of the builder. It allows them to make the process faster and stops the misuse of funds.
Here are a few steps to be considered to make a redevelopment scheme.
1. Approval from the society members
There must be consent from the residents/members for a self-redevelopment plan, as per the new rule under Section 79A of the Maharashtra Cooperative Societies Act, 1960, reconstruction projects must get the consent from only 51 % of the apartment owners.
2. A structural report
This report consists of consumed FSI-Floor Space Index, the carpet area of existing units, the revised TDR, fungible FSI, current development regulations, and the cost break up for the execution of the project.
3. Check required for the redevelopment scheme
NOC from the owner
Conveyance deed under the society name
CTS-Chain and Triangle Survey
7/12 extract
Development Plan remarks
Approved plan for redevelopment
OC-Occupancy Certificate of the building
3 year financial statement
Copy of updated bylaws
Society Registration certificate
Committee members list
Copy of amenities approved
Setback area details
Measurement of the physical plot area
Society members' details
4. Hiring a team of experts
You need to have a team of experts handy at your hand to run the show. You need to have a chartered accountant, legal advisor, and architect, before initiating the process of a redevelopment scheme.
5. Acquire approvals
Now there is an easy way to get the approval for self-redevelopment projects in Maharashtra, and everything can be done from one single window only.
6. Documents required for loan
For the redevelopment project, the cost is more than Rs 50 crores, and the loan tenure is 10 years and the initial moratorium period is three years. To avail of the loan, there are a few documents to be submitted, such as:
Details of all the society members, including business address, address of the native place, Aadhaar card, PAN card, copies of Income Tax Returns (ITRs), and salary slips (if not filing ITRs)
Agreement executed with the architect, contractor, legal advisor, and the CA.
Clearance of any pending dues under the name of the society
There should not be any outstanding maintenance charges from the residents
7. Arrangements for temporary housing
The temporary stay of the residents has to be taken care till the project gets completed. The redevelopment plan makes the architect get the new building plan approval from Municipal Corporation, complete the compliances, and pay the premium fees.
Conclusion
The redevelopment projects in Mumbai have opened a new property investment opportunity for buyers and sellers. You can seize this opportunity by getting in touch with the Manish Ved Estate, who has got numerous flats for sale in Borivali West.
Don't wait any longer, give us a call and get your dream home come true with Manish Ved Estate only.